Rebecca Barker
I have created a series of ABSRACT paintings that depicts my vision of feelings, nature, places and memories. These colorful works have an eye for clarity, movement, composition, texture and design. These acrylic paintings are painted on board (Masonite veneered plywood) and canvas. Most have an epoxy coating that makes them look like they are under glass.


I am an artist who has painted my whole life. I received my BFA in Painting from Ohio University, 1975, and attended Miami University's (Ohio) graduate art school. I've sold my work in galleries and art shows all over the USA.

The abstracts are a newer direction for my work. I painted beautiful landscapes and quilt images for decades. Around 2012 I found a new freedom and inspiration in this abstract work.


My love of color and my thoughts associated with them has totally inspired my abstract paintings. I consider myself to be a Colorist.


Colorist: An artist or designer who uses color in a special or skillful way.

I live in Glendale, Ohio
(A suburb of Cincinnati)
Note: This page is a repeat of the information shown on the Home Page but it does not show on Ipads. So I have repeated it here for that viewing.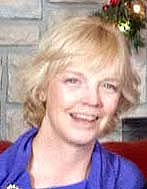 Rebecca Barker, 1085 Willow Ave., Cincinnati, Ohio 45246, Ph. 513-521-4021, Email- barkerquilt@aol.com